Techniques for evaluation and assaying
FE-SEM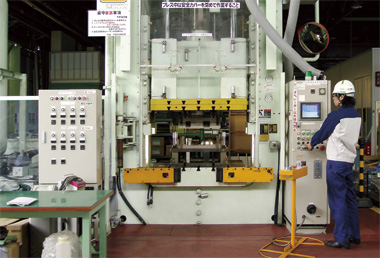 Large-scale press
The UACJ R&D Division provides customers with optimum solutions by installing a variety of evaluation equipment and analysis devices and pursuing the optimization of comprehensive materials, surface treatment and processing.
Evaluation equipment
Evaluation devices
Tensile testing machines, fatigue testing machines, creep testing machines, cyclic corrosion testers, stress corrosion cracking performance test devices, etc.
Trial production equipment
Rolling mills, extruders, large-scale presses, fin-forming devices, brazing furnaces, FSW, etc.
Assaying equipment
FE-SEM, SEM-EDX, TEM, EBSP, EPMA, AFM, high-performance optical microscopes, laser microscopes, etc.
Analysis techniques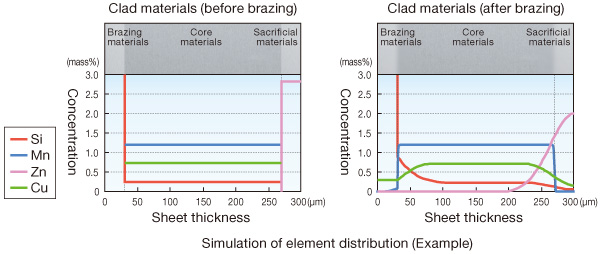 CAE
Analysis of rolling, extruding, press forming, collisions, fluids, thermal conditions, solidification, dispersion, etc.