Battery housing for EVs
Special features
As a manufacturer specializing in aluminum materials, we develop optimal aluminum components.
Our battery housing design system contributes to temperature control (cooling / heating) of batteries.
Scalable battery housing structure utilizing the features of aluminum extruded shapes.
Total system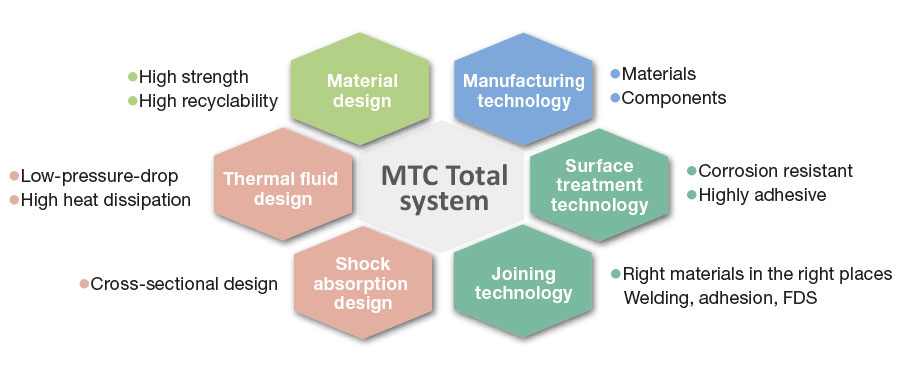 Optimal cross-section design
We perform side-impact analysis of the entire housing and members to evaluate their energy-absorption capacities, and then design optimal cross-sectional shapes, considering extrusion properties.
Enclosure Level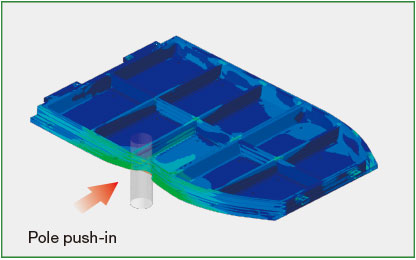 Member Level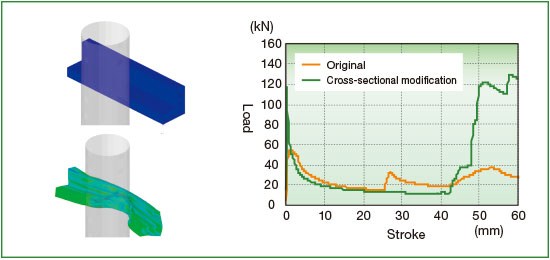 Battery temperature control
We design flow channels based on the superior characteristics of aluminum to realize a housing structure with battery temperature control.