Advanced Aluminum Technology for the Automobiles of the Future
UACJ was born as a major global aluminum group originating in Japan in October 2013, when Furukawa-Sky Aluminum Corp. and Sumitomo Light Metal Industries Ltd. integrated their business operations.
Automotive weight reduction technology is indispensable for improving automotive fuel efficiency in order to reduce CO2 emissions. As a major company in the field of aluminum, UACJ is actively involved in the R&D of aluminum materials as well as the technological development required for promoting their utilization.
And UACJ has an extensive global network system to supply products worldwide.
source: Motor Fan illustrated vol.194
Use of Aluminum Alloys in Automobiles
Aluminum alloys are increasingly being used in automobiles.
In Europe, the target regulatory value for CO2 emissions was an average of 130g/km or below by 2012, although it varied according to the weight of each vehicle. All the automobile manufacturers started moving towards improved fuel efficiency to meet that value. The target value for CO2 emissions by 2021 has been set at 95g/km or below.In North America, the target fuel efficiency value by 2020 is set at 35.7mpg (15.2 km/L) for passenger cars and 28.6mpg (12.2 km/L) for small trucks.

The adoption of aluminum alloys for automobiles, which began with cast-metal components such as engine parts, is now progressing to full-scale adoption thanks to the improved strength and formability of wrought aluminum alloys.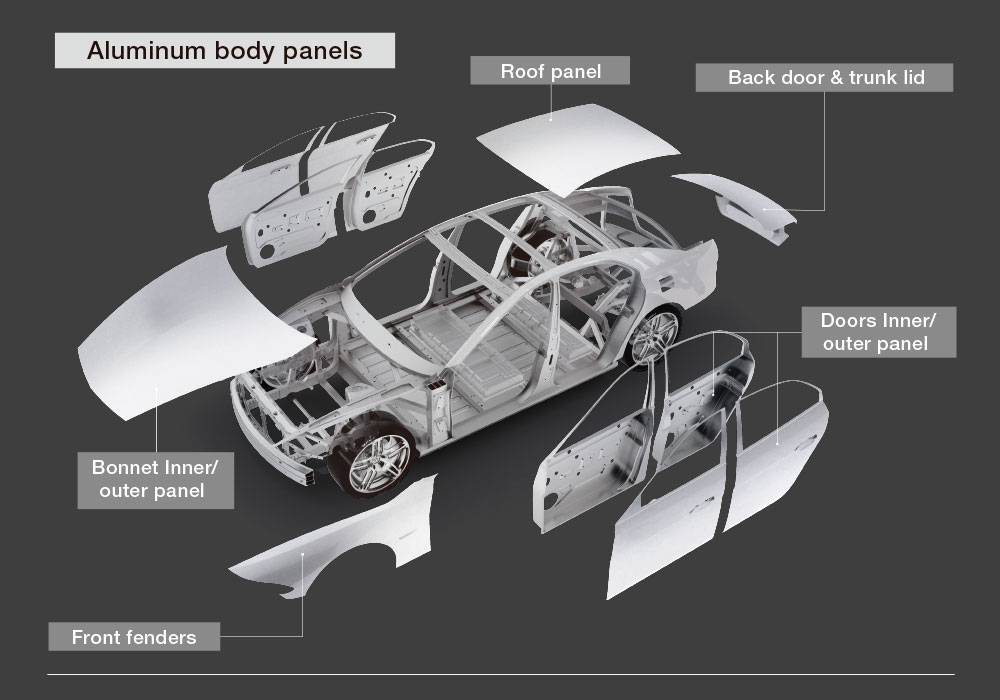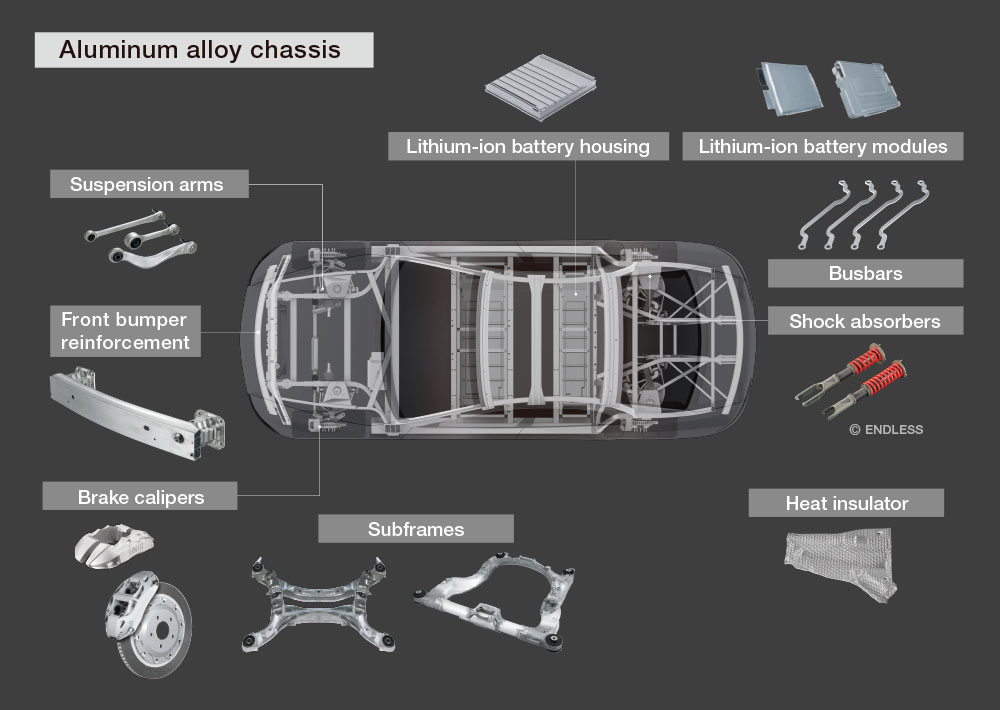 Region
Fuel Economy Regulation
Europe
Cars: 15% reduction from 2025 and 37.5% reduction from 2030, from the 2021 starting points.
Vans: 15% reduction from 2025 and 31% reduction from 2030, from the 2021 starting points.
North America
The 2020 rule increases the stringency of CAFE and CO2 emission standards by 1.5% each year through 2026.
The CAFE requirements for cars and trucks combined reach 202 g/mile of CO2 and 40.4 mpg, respectively, in 2026.
Japan
The 2030 standards require an average fleet gasoline-equivalent fuel economy of 25.4Km/L by 2030, which is a 32.4% improvement over the fleet average for 2016.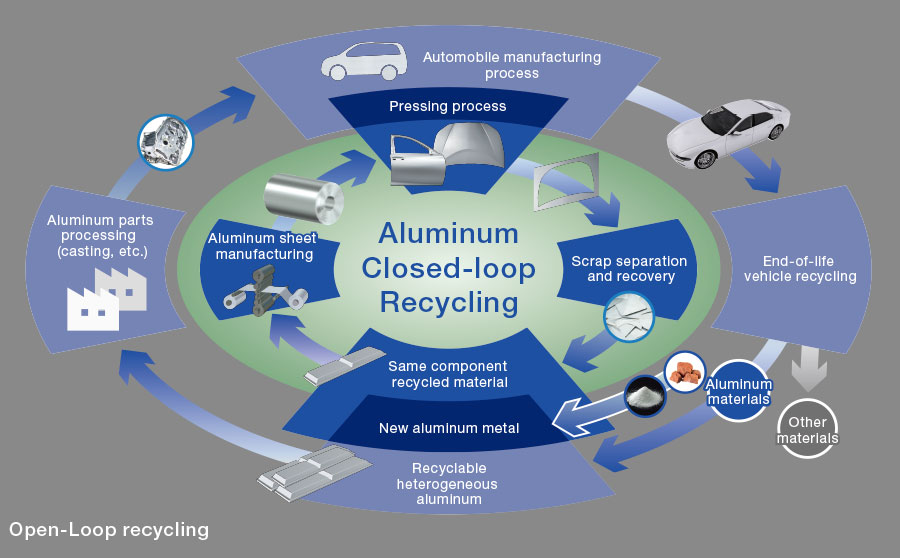 "Aluminum Closed Loop" is attracting attention as worldwide companies aim to manufacture carbon-neutral automobiles, and activities are underway at their production sites to conserve critical resources and recycle raw materials locally. Aluminum, which does not degrade in quality during recycling, is particularly well suited for the environmentally friendly closed-loop process, which can significantly reduce energy consumption and enhances sustainability throughout the entire supply chain. Some automotive manufacturing sites have reduced their CO₂ emissions by thousands of tons per year as a result.